Serving Your Wellness Needs!
Our office is located in the historic art deco 450 sutter medical dental building in the heart of Union Square in downtown San Francisco. Our team of professionals combine their skills and expertise in helping you achieve your wellness objectives. Dr. Buettner is passionate about teaching you the principles of chiropractic to help you discover better health and live a more abundant life.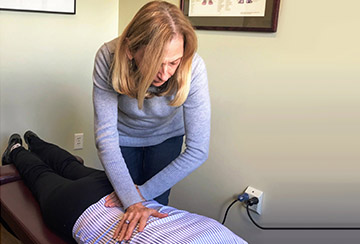 Chiropractic
Chiropractic care is a natural method of health care that has been helping patients just like you for over 100 years. It's based on the premise that good health and mobility rely on a normally functioning nervous system and a healthy spine.
Chiropractic allows the body to heal itself by re-establishing communication between the brain and every tissue and organ in your body. This improves skeletal, muscular and nervous-system disorders without the use of expensive drugs and surgery.
Learn more About Chiropractic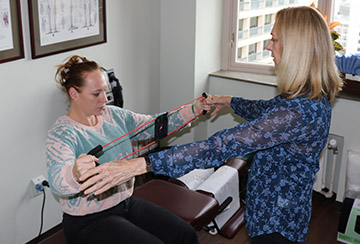 Rehabilitation
Many studies have shown the benefits of a combination of Chiropractic and Rehabilitation together. The two treatments complement each other in a significant number of case
Rehabilitation is the practice of restoring proper functional abilities. Rehabilitation targets functional deficits and devises a plan to return the patient to their proper level of function. Rehabilitation treatment usually is based around muscular weakness or dysfunction and utilizes specific exercises and/or stretches to address these dysfunctions. Rehabilitation is one of the most widely accepted treatments for non-emergency injuries and pain.
Learn more About Designed Clinical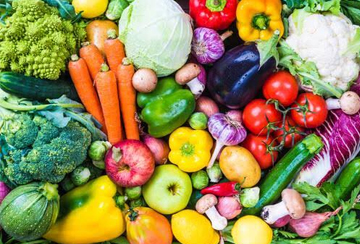 Nutritional Support
Nutrition complements the hands-on, total-person approach to care that is chiropractic. Americans don't eat enough fruits and vegetables. According to a 2007 study conducted by the Johns Hopkins Bloomberg School of Public Health, not only are most adults not eating enough of the fresh stuff to satisfy regulations set by the U.S. Dept. of Agriculture (USDA)–that is, two daily servings of fruit and three of vegetables—but there is no indication they plan on doing it anytime soon.
The report found only 11% of adults met the guidelines during the 1999 to 2002 study period, and among them approximately 62% did not consume any whole fruit servings. And that number was down when compared to the previous data acquired between 1988 and 1994.
Learn more About Nutritional Support